The week of Christmas 2008, my two brothers received the delivery of their glass cabinets. And when I laid my eyes on them, whoa!!! I was impressed! It was nicely crafted, I felt the urge that it's time for me to order one for myself.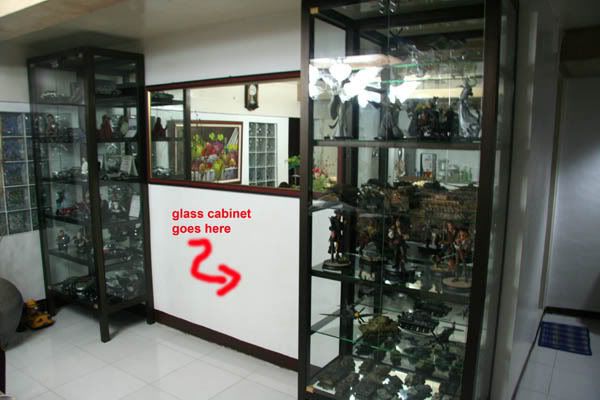 Unfortunately when I placed my order, it was already the long holidays and the supplier doesn't have enough materials to put it up together. He said, I had to wait for about a week or two.

So last weekend, my first display cabinet was delivered. :)

From the pickup cab...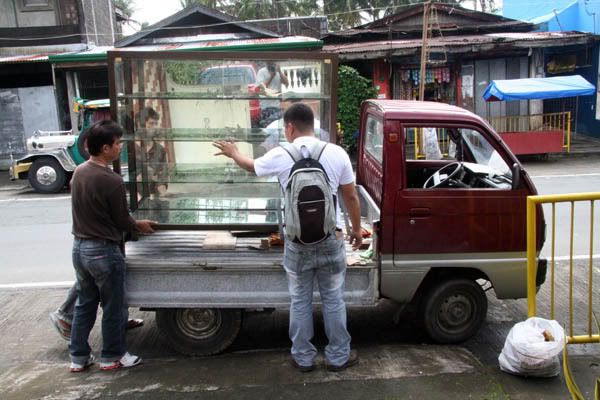 ...being carried towards our house...
...setting it up on it's designated location...
...installing the replacement mirror on top (uniformed along with the cabinets)...
...the cabinet fitted on its place...
Here are the contents. My Ferrari MSC F1 and Red Road Cars.
...a closer look...
It was my first time to put out my collections and I didn't realized it would be very tiring, difficult and confusing all at the same time which one goes where.

But it was a lot of fun while placing each car and arranging them. After all the arrangements, I felt great relief and satisfaction.

Btw, you may view the complete album here. Thanks for lookin'. ;)