Geez! It's been a couple days after I can post my weekend hauls. There are assorted of items that I have acquired in exchange to some non-essential (read: impulse buying) diecast cars that I sold and earned a little profit in the process. :D ;)
A couple of years back, when I began seriously taking up this hobby of diecast collection, I have my first main line in Hot Wheels...the
Dairy Delivery
. There was the "
Holiday Rods
" series. I only got two colors from the series, red and gold, but never to get hold of the remaining two colors of green and blue. But last Saturday, low and behold, Jun (a close friend of mine) offered me the complete set in an unbelievable bargain price.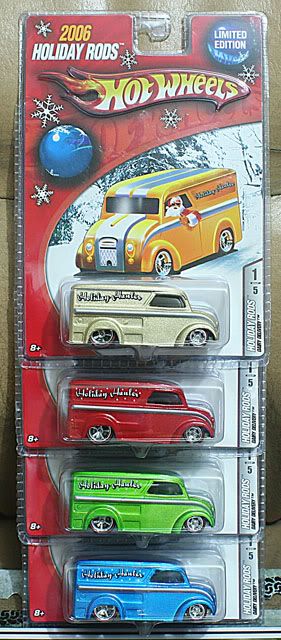 Now, I have two reds and golds so the excess pair will definitely be posted on the for sale thread. Anyone buying? ;)
Then I got the
VVHTF
(very very hard to find) Matchbox
Superfast
Lincoln Navigator
white which was last to be able to complete the line. I will post the complete set soon. Along with it I got the new release Hot Wheels
Ferrari 308GTS
blue.
Then Geoff (another close friend), got me the on sale "
Mean Machine
" mean plates. An additional accessories for my Ferrari display. I hope I can get to use them on an public exhibit soon. ;)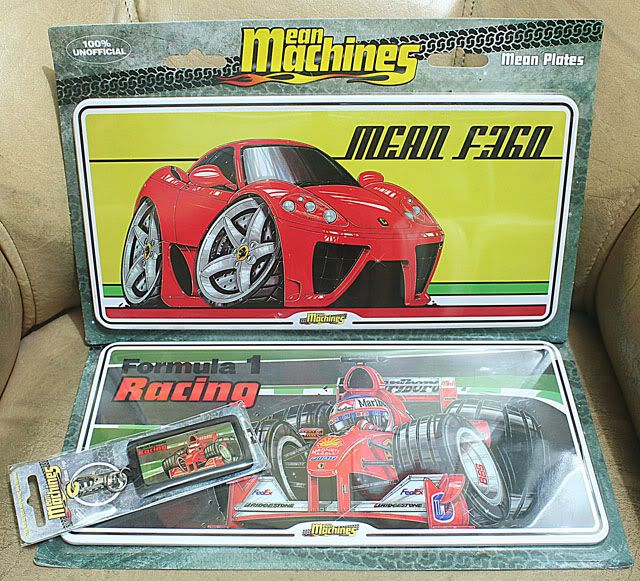 And last among the batch of hauls, some Takara Tomy
Choro-Q & Q-Steer
sold at a bargain price and
the
40th Anniversary Tomica Toyota Land Cruiser
fresh from Hong Kong care of another friend Edwin.

Coincidentally, last Saturday was also the celebration of

Tomica's 40th Anniversary

and our club (

DCPH

) together with the Tomica collector members have a public exhibit at SM Megamall.

I'll post a separate blog about it next. ;)